Wabash College presents the latest class of Lilly Scholars, three new students who have been awarded the college's prestigious scholarship.
Patrick Countryman of Indianapolis; Augustin "Gus" Sanchez of Carmel, Indiana; and James Wallace of Missouri City, Texas, make up the 2026 class of winners.
The finalists visited campus in February to compete for the Lilly Scholarship, which covers tuition, room, and board for the four years of a student's Wabash education. Established in 1974 to honor Eli Lilly and his family, the scholarship program is designed to honor outstanding young people who demonstrate high potential and promise for the future. The honorees are young people who have a desire to impact the Wabash community and the world at large.
His fellow countryman attends Bishop Chatard High School in Indianapolis. He plans to pursue his medical studies during his time at Wabash, as well as compete on the Little Giant soccer team. He serves as student body vice president, dance marathon morale committee chair, and extensive volunteer at Gleaners Food Pantries, Boulevard Place, St. Vincent de Paul. Countryman spent the early years of his life in Shenzhen, China, where he quickly developed friendships with other children from around the world, which proved effective in developing his cultural understanding, work ethic and determination.
Sanchez attended Carmel High School in Carmel, Indiana. His future academic interests include mathematics and physics. He works on the TechHounds robotics team as a programming/electrical lead as well as a member of the Science Olympiad and Academic Super Bowl teams. He's won gold medals competing in the Indiana State School Music Association competitions in solo music for marimba and snare drum. Outside of school, he works as a bouncer at the Munon Community Center and educates children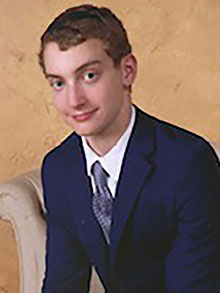 how to swim
Wallace attended Ridge Point High School in Missouri City, Texas. He intends to major in financial economics at Wabash. He participates in rallies and orchestras at RPHS, where he worked as a brass conductor. He plays the trumpet and has qualified as one of the 50 best trumpeters in Texas for both jazz and classical music.
A trio of new freshmen will join the prestigious ranks of former Lilly Scholars when classes begin in August. Among the new Lilly Scholarship winners are:
Class of 2025: Avery Dixon of Austin, Texas; Matthew Franz of Jonestown, Ohio; and Tommy Opman of Niles, Michigan.
Class of 2024: Nathaniel Mertz of Albuquerque, New Mexico; Jesus Monroy Mazcuro of Alamo, Texas; Will Trapp of Brownsburg, Indiana.
Class of 2023: Thomas Justino, Carmel, Indiana; Andrew Posledny, Batavia, Illinois; and Cooper Smith, Sellersburg, IN.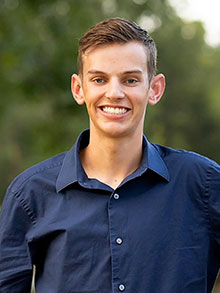 Class of 2022: John Reith, Leo, N. Andrew Ribe, St. Paul, MN; and Devin Fanio, Cuyahoga Falls, Ohio.
Class of 2021: Daniel Cuevas, Hammond, IN. William Osborne, Chandler, Arizona; And Caleb Wood, Indianapolis, IN.
batch 2020: Sam Stephenson, Kaohsiung, Taiwan; Sam Hinthorn, Carmel, Indiana; and Nathan Gray, Indianapolis.
batch 2019: Matthew Hodges, Carmel, Indiana; David Vavrinec, Hubbard, Ohio; Cole Payne, Culver, IN.
class of 2018 – Jacob Allanis, Brownsville, Texas; Joe Riley, Noblesville, Indiana; Sam Surgalsky, Traverse City, Michigan.
Class of 2017 – Cole Crouch, Indianapolis, Indiana; Kyle Sticker, Whitland, Indiana; Jacob Baudler, Parklands, South Africa.
Batch 2016 – Methusela King, Chicago; Patrick Bryant, Carmel, IN; Alexander Hernandez, La Joya, Texas.